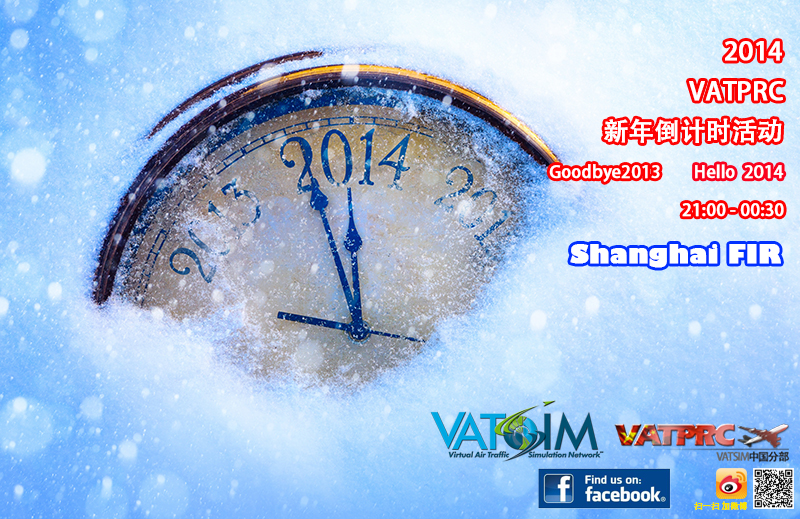 In this soon-to-closure of year 2013, on behalf of the entire management team of VATPRC (VATSIM P.R.China Division), we cordially thank you, our feeyo (Online Sim-Pilots), and our controllers, for working closely with us together to build up a brisk and healthy online flying environment.
We made a lot of prominent achievements in yesteryear of 2013. We had a divisional trifecta on the IronMic on week 33; we ameliorated and finished all levels of ATC training courses; we organised our feeyo (Online Sim-Pilots) to fly aboard and made positive influences to the community and other many exciting and epic moments we were in harness.
To celebrate this successful 2013 and arriving 2014, we are here to be with you again. On Wednesday, 31st December 23:59:50 CST 2013, our controllers are now inviting you to join our special event for countdown of New Year 2014 on your frequency.
Event Time
31st

December 2013, 13:00Z-16:30Z, 21:00L-00:30L
Feature Airspace
Feature
Fly in/out Shanghai FIR and Countdown for New Year 2014