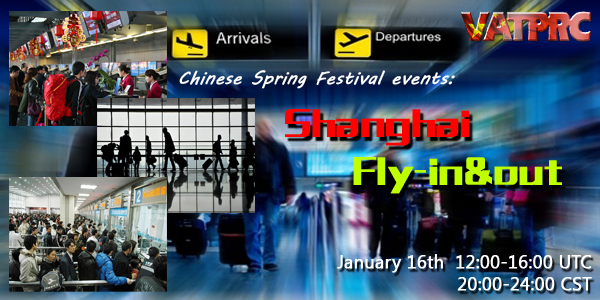 Chunyun, or Spring Festival Travel Rush, is the largest migration of human beings on the planet every year. It does not matter where you are, or what you do; as long as you are a Chinese citizen, you will be eager to buy a ticket back home to celebrate the Chinese New Year with people you love. People sit around together, chat with family about what happened in the previous year, watch Spring Festival Gala, celebrating the New Year. Chunyun embodies the eternal and profound feelings of the Chinese people toward their families and people they love.
This Saturday, come and fly with us in Shanghai, the largest city by population in China and the only Chinese city with two major commercial airports.
On behalf of VATSIM P.R.China Division, we give a hats-off to all controllers who still keep to their post in the real world during this holiday season and wish all aviation lovers a happy new year!