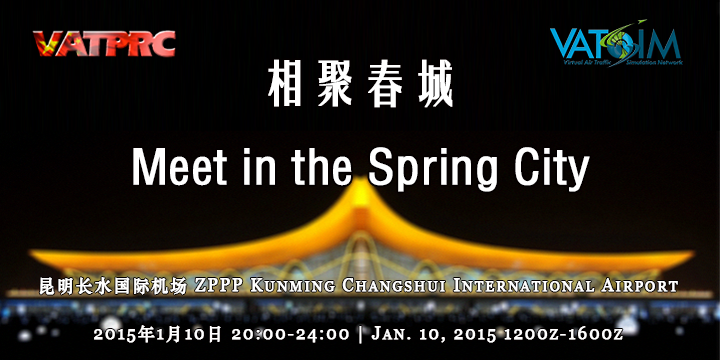 VATPRC is delighted to invited you to our first event in 2015, Meet in the Spring City. Come and join us at one of the most beautiful cities in China, and we hope we can see you on the scope.
Event Date and Time
Saturday, January 10th, 2015, 1200z – 1600z, 2000CST – 2400CST
Featuring Airports
ZPPP Kunming Changshui International Airport
Chats
eAIP People's Republic of China (AIP -> AD)

Scenery
[FSX-FREEWARE]
Important Note: The default scenery of ZPPP is Kunming Wujiaba International Airport, which has closed since 28 June, 2012. If you do not have the scenery of Kunming Changshui International Airport, Please do not forget to download the scenery. Thanks
RVSM Rules
China implement RVSM in Metric level system. For details, Please visit Chinese RVSM
VATPRC 有你,更精彩!
You make the difference!