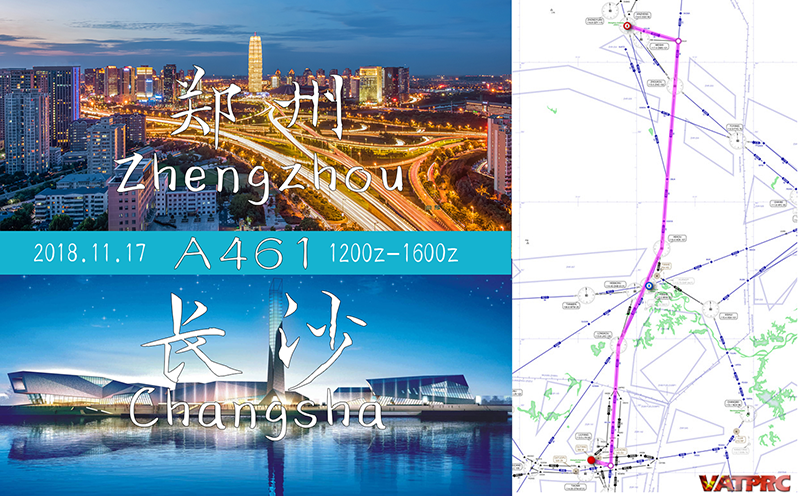 This weekend, come and fly with VATPRC between Zhengzhou(ZHCC) and Changsha(ZGHA).
All pilots are welcome!

NOTAM:
1.We strongly recommend you to install the scenery we listed below because Zhengzhou and Changsha airports have recently updated their second runway.
2. China airspace implements China-RVSM rules, please refers to the link: http://www.vatprc.net/index.php/en-chinese-rvsm

Event Time
Saturday, 17 November 2018, 1200Z-1600Z

Airports
Zhengzhou Xinzheng International Airport (ZGHA)
Changsha Huanghua International Airport (ZHCC)

Routes
ZHCC-ZGHA
KAMDA W129 OBLIK A461 DAPRO Fly an even level like 10400M 9800M 9200M 8400M

ZGHA-ZHCC
DAPRO A461 ZHO Fly an odd level like 10700M 10100M 9500M 8900M

Recommended Scenery
All scenery can be found on VATPRC-Pilotcenter
[VATPRC-Pilotcenter Scenery]

Charts
[VATPRC-Pilotcenter Charts] [ZGHA-XPlane10/XPlane11]

VATPRC 有你更精彩
You make the difference!